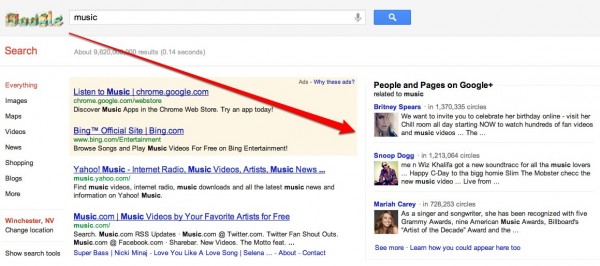 Danny Sullivan of Search Engine Land says:
The new Google "Search Plus Your World" feature — which I'm now simply calling "Search Plus" — has just gone live for me. Huge debate erupted yesterday over whether it somehow favors Google+. I can see now that it clearly does, even more than I thought.
So be very aware, please.
Real-Life Examples Of How Google's "Search Plus" Pushes Google+ Over Relevancy.