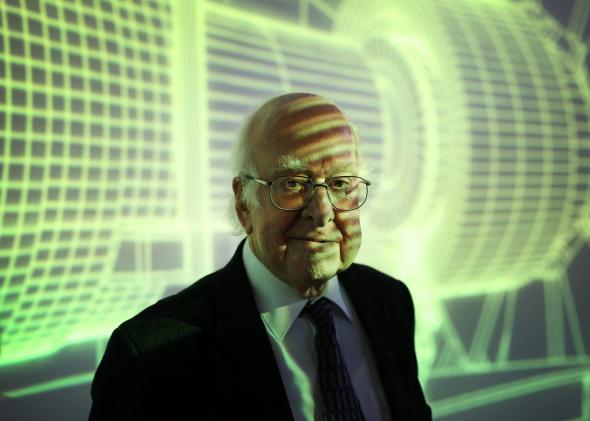 Caption: Nobel winner Peter Higgs says that today, he wouldn't be "productive enough" to land an academic job.
In 2005, a group of MIT graduate students decided to goof off in a very MIT graduate student way: They created a program called SCIgen that randomly generated fake scientific papers. Thanks to SCIgen, for the last several years, computer-written gobbledygook has been routinely published in scientific journals and conference proceedings.

According to Nature News, Cyril Labbé, a French computer scientist, recently informed Springer and the IEEE, two major scientific publishers, that between them, they had published more than 120 algorithmically-generated articles. In 2012, Labbé had told the IEEE of another batch of 85 fake articles. He's been playing with SCIgen for a few years—in 2010 a fake researcher he created, Ike Antkare, briefly became the 21st most highly cited scientist in Google Scholar's database.
How nonsense papers ended up in respected scientific journals..