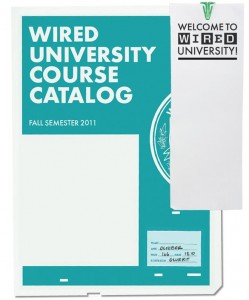 Have you read about Wired Magazine's 7 essential skills for life (that you, ahem, supposedly didn't learn in college)?
Here they are:
1.     Statistical Literacy -Making sense of today's data-driven world.
2. Â Â Â  Post-State Diplomacy – Power and politics, sans government.
3. Â Â Â  Remix Culture – Samples, mashups, and mixes.
4. Â Â Â  Applied Cognition – The neuroscience you need.
5. Â Â Â  Writing for New Forms – Self-expression in 140 characters.
6. Â Â Â  Waste Studies – Understanding end-to-end economics.
7. Â Â Â  Domestic Tech – How to use the world as your lab.
Read More http://www.wired.com/magazine/2010/09/ff_wiredu/all/1