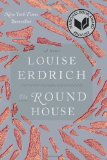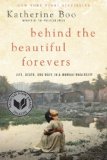 The National Book Award winners for 2012 have been announced. The big prize for fiction went to Louise Erdrich for The Round House, a novel one critic called "something of a departure for Erdrich" as she "hits the bedrock truth about a whole community." (excerpt). She was a National Book Critics Circle winner for Love Medicine way back in 1984.

The non-fiction award went to Behind the Beautiful Forevers: Life, Death, and Hope in a Mumbai Undercity by Katherine Boo (Don't miss our illuminating interview).

The Poetry award was won by David Ferry for Bewilderment. The winner in the Young People's Literature category was Goblin Secrets by William Alexander.