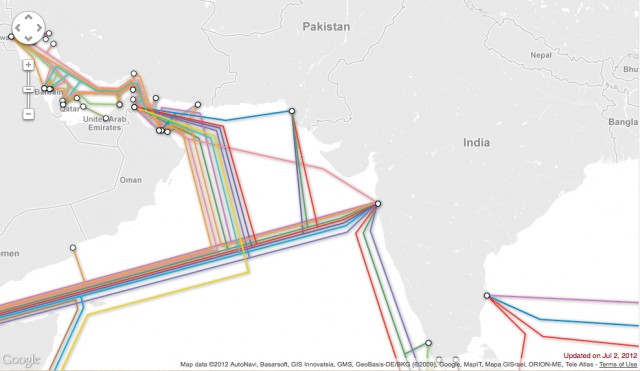 A team of Canadian researchers have uncovered an unusual new example of "upstream filtering," where online content in one country is blocked in another country due to filtering that happens in transit.

Researchers at the Citizen Lab at the Munk School of Global Affairs at the University of Toronto, revealed that some Oman Internet users using the Omantel ISP are also being subjected to Indian content restrictions because of traffic flowing through India.

"It goes to show what you can find when you begin to probe beneath the surface of the Internet, and what you see when you have governments start to mess with the openness of the Internet," Ron Deibert, Citizen Lab's director, told Ars on Thursday. "In this case you have a perverse situation where citizens in one country are subject to filtering in another country."
via Internet content blocking travels downstream, affects unwary users | Ars Technica.