Our online catalog will be down today for an update.
Please contact the librarians for help finding materials.
There is a power disruption on the Sugar Grove Campus this morning due to a transformer issue. ComEd is on the scene. Stay tuned to Waubonsee's social media for more details as they develop.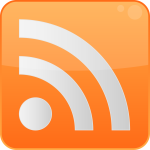 The new Materials RSS feeds are once again working correctly.
If you have been using our RSS feeds in the past and have been under the impression that the library never gets any new materials, refresh your readers and you will be in for a treat!
If you have never used the New Materials RSS feeds, now is a great time to take a look.
Point your browser to https://library.waubonsee.edu/feeds and take a look at the wide variety of RSS feeds we offer.