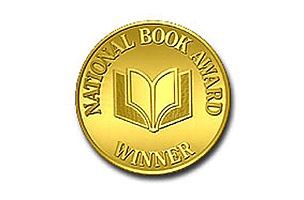 Phil Klay has won the Fiction award for his book Redeployment from The Penguin Press/Penguin Group (USA).
Evan Osnos has won the Nonfiction award for Age of Ambition: Chasing Fortune, Truth, and Faith in the New China from Farrar, Straus and Giroux.
Louise Gluck won the Poetry award for Faithful and Virtuous Night from Farrar, Strauss and Giroux.
The Young People's Literature award went to Jacqueline Woodson for Brown Girl Dreaming from Roaring Brook Press/Macmillan.