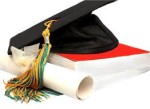 May 2013- Graduation Month
What will be your next adventure?
Check out some of our resources to prepare you for your next stage in life, whether it be continuing onto a four year college or entering the wide fields of work force employment. Todd Library has a large variety of information for you.