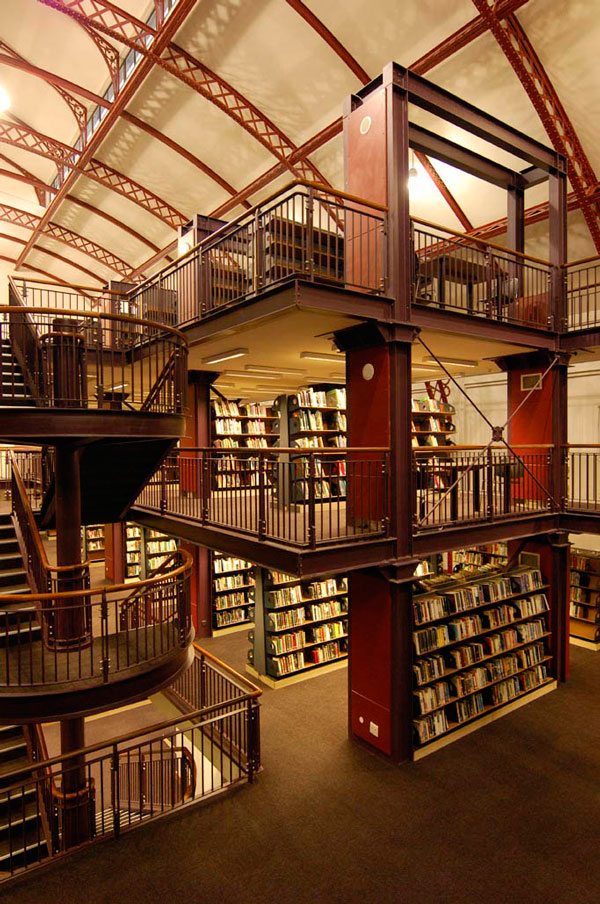 (The Central Library in Cape Town, built inside an old drill hall. Photo via.)
Flavorwire  went on the hunt for libraries that were born from unused and abandoned structures, from the large (drill halls and supermarkets) to the small (phone booths and shipping containers).
Click through to check out a few libraries that rose from the ashes of other structures,
Flavorwire » 10 Wonderful Libraries Repurposed from Unused Structures.
[thx for the idea, Emily]