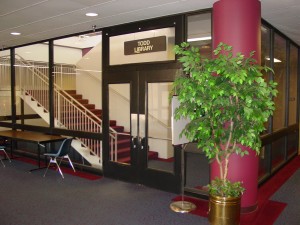 Celebrate National Library Week by coming to the library to view our display on libraries.  It includes information on Waubonsee's new Library Technical Assistant Degree and Certification Program that's being offered beginning next fall.
From the American Library Association:
★ Academic librarians answer 72.8 million reference questions each  year—almost twice the attendance at college football games.