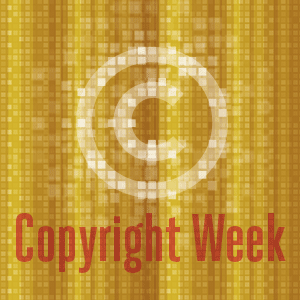 Copyright used to be a pretty specialized area of law, one that didn't seem to affect the lives of most people. But with the proliferation of digital technologies and the Internet, a funny thing happened: copyright policy became speech policy, and it started to show up in all sorts of unexpected and unwelcome places.

It's no longer the case that copyright is only a concern if you run the kind of company that has its own theme parks. Instead, copyright policy can have an effect on any user posting to her favorite sites, sharing videos she's captured or photos she's taken. It can affect your basic freedom to tinker, make, and repair your stuff.  And it gives content owners, and governments, a powerful censorship tool, with far too little oversight.
Copyright Week: Taking Copyright Back | Electronic Frontier Foundation.