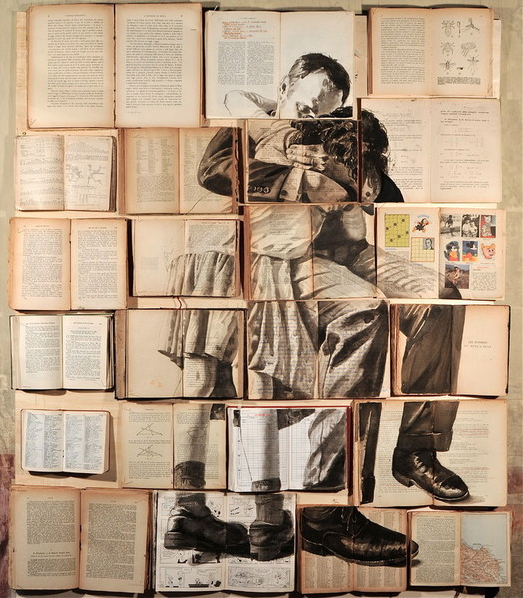 Artist Ekaterina Panikanova uses books to create stunning abstract collages.
The result was an instantly recognizable riff on Jeff Koons's "Popeye" series – an appropriation from an appropriator who has made headlines in several highly publicized copyright cases. A note beside "Substantially Similar?" left no doubt about its creator's stance on the passionate arguments for and against copyright laws: "By engaging these issues, the project may also suggest how copyright antagonizes artistic freedom while providing artists no discernible benefit."
via The Millions : Is Copyright a Guardian Angel or a Killer of Creativity? A Conversation with Alfred Steiner.
This site has a unique homepage that allows you to explore art history by time period.   You can also browse by style, theme, or artist.  In addition to text and images,  SmartHistory also has videos and and podcasts that can be downloaded to your iPod.  Although the site has more contemporary art history information, Smarthistory is adding new material all the time.